The Obama Dog Question
The Obama Dog - Yes, the whole world, wants to know: What kind of dog are the Obamas getting and when?
Barack and Michelle Obama had promised their daughters they would get a dog after the election. The first pet's selection has been eagerly awaited not only by the children but by the nation's dog lovers.
Many White House dogs become celebrities in their own rights, in many cases, the presidential pet helps shape the president's image with the public.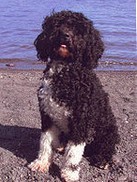 The President stated, they would be looking at shelters for a rescue dog. The family decided on a rescue Portuguese Water Dog that's the appropriate age and match.
The anticipated arrival to be in April, 2009.
Senator Ted Kennedy has or has had PWD's, they are a fairly rare breed. Portuguese Water Dogs make excellent companions.
They are loving, independent, and intelligent. The breed is as close to hypoallergenic as a dog can be, apparently daughter Malia has an allergy to dogs.
The dog ranked 62d in popularity among the 161 breeds recognized by the American Kennel Club.
People mistakenly put them in the soft, cushy, teddy-bear category of dog because of the way they look, but they are very much working dogs.
"They need a job" (sound familiar). They're not a very good lay-by-your-side sort of pet.
According to Lisa Peterson, a spokeswoman for the American Kennel Club "I think the dog will thrive on meeting a lot of different people and traveling and going here, there, and everywhere" she added; "It's an ideal pet for the first family."
I must add that not all PWD owners and breeders are in total agreement with this statement; Nor am I, my choice would have been.......
YOU guessed it...
A CHIHUAHUA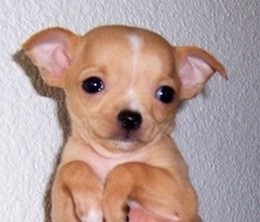 In all fairness to the Obama girls, I wish them much happiness and love from whatever White House Pets they choose.
****UPDATE****
The Obama dog has arrived, yes, a Portuguese Water Dog donated by Senator Kennedy. The first family named him Bo.
So Bo, welcome to the world of the White House and President Obama, welcome to the world of Dog Ownership!
---
Return from Obama Dog to White House Dogs
Return to Home page