Payment Shipping Info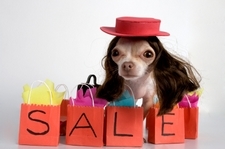 I have highlighted our Payment Shipping Info below any other questions regarding this information contact me.
To begin with I would like to add that I will not ship a puppy if I feel it is not safe weather wise.
I will not ship before April or after October, and even then it will depend on the particular pup you have chosen.



SHIPPING BY AIR
Pups must be paid for in full before vets appointments and airline reservations are made.
Each pup is examined by a vet and given a travel certificate to fly. Each pup is supplied with a new travel crate, and transport to the airport- Portland OR
West Coast, East Coast destinations = $475.00*
Canada Destinations = $500.00*
*Includes overnite boarding
DELIVERY BY GROUND
We will deliver your pup to you for an additional fee!
Delivery prices reflect meeting at a pre-set easy access place, for delivery to your home address, add another $25.00.
TO THE NORTH OF US:
Portland, Oregon = $75.00
Seattle, Washington = $150.00

TO THE SOUTH OF US:

Medford, Oregon = $50.00
Redding, California = $100.00

TO THE EAST OF US:

Reno, Nevada =$200.00
NO FEE OPTIONS
FEE OPTIONS
To be paid by the buyer:
U.S. Postal Money Order
Cashiers check (with verifyable bank issuing information on it)
Western Union funds transfer
Electronic funds transfer from bank to bank
You will need more info from us when using these services
FORMS OF PAYMENT WE DO NOT ACCEPT!
Cashiers checks with no issuer information on it
Cashiers checks for more than the purchase amount including shipping
Personal or business checks
Credit card checks
---
---
Return from Payment Shipping Info to Chihuahua For Sale
Return to Chihuahua Breeder Home page